WELCOME TO THE WEBSITE OF CLUB CLASSIC EVENTS
---
Club Classic is the leading and most diverse organization of various exclusive events for various target groups in the Netherlands. Club Classic stands for quality and atmospheric events where the love of music is number 1. For an impression of the visitors and the events, please take a look in our gallery. If you are a new visitor to our website, you must first register for free. For questions please use our contact form. We thank you for visiting our website. Club Classic Events. LATEST NEWS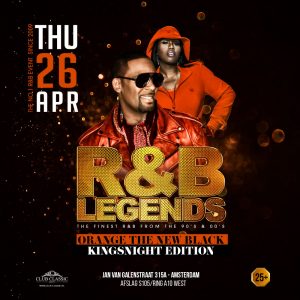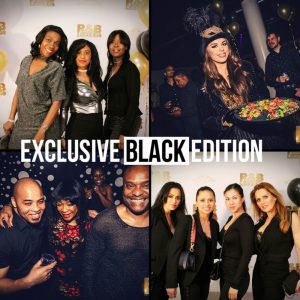 R&B LEGENDS | 26 APRIL  |  ORANGE THE NEW BLACK ★ KINGSNIGHT EDITION
Met veel enthousiasme presenteert Club Classic Events: 'Orange The New Black * Kingsnight Edition'!!  Donderdag 26 april 2018 ben je van harte welkom bij onze jaarlijkse extra Kingsnight Editie in de mooie en elegante locatie, Dido Event Centre te Amsterdam. We starten de avond om 22:00 t/m 04:00 uur. R&B Legends is toegankelijk voor classy party people vanaf 25 jaar. De dresscode voor de avond is feestelijk, but keep it Classy. En voor de duidelijkheid de dresscode Orange is geen verplichting, maar wel leuk!
R&B LEGENDS | 24 MAART |  THE BLACK EDITION ★ FOTO'S ONLINE!!
Legends, wat zijn jullie toch prachtige mensen zowel innerlijk als uiterlijk. Op 24 maart jl., tijdens de uitverkochte R&B Legends Black Edition, zagen jullie er wederom stralend uit en helemaal in het thema gekleed. Voor ons is een avond pas geslaagd als alle elementen in elkaar vallen, en dat was zeer zeker het geval. Alle  foto's zijn te bewonderen in onze galerij. Let op!! Je dient je eerst te registreren op onze website. Wij wensen jullie veel kijkplezier en heten jullie graag van harte welkom op R&B Legends Orange  The New Black Edition!!